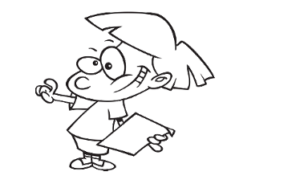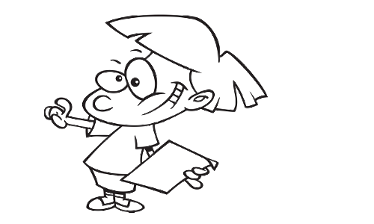 Significant changes due to the COVID-19 pandemic, and numerous tax issues to be aware of this year
2020 was an extraordinary year like no other. Many individuals received support in a variety of forms from various levels of government. Others may have changed how they carried on their employment duties or business operations, including working from home or using their vehicle for employment or business reasons. We have outlined the key issues in the checklist below. Please let us know if you have received other support or incurred other costs related to your income earning activities due to the COVID-19 pandemic.
A. Information – All Clients Must Provide Additional
B. Questions to Answer
1. Did you receive interest, dividends, or benefits from a business in which a relative is a key party (in terms of ownership or involvement)?
2. Are you a U.S. citizen, Green Card Holder, or were you, or your parents born in the United States? You may have U.S. filing obligations.
3. Are you an aboriginal person? Special tax rules may apply.
4. Are you or any of your dependants disabled? If so, provide Form T2201, Disability Tax Credit Certificate. The transfer rules allow claims for certain dependent relatives. In addition, are you, or would you like to provide support to a disabled person? Tax planning opportunities may be available, such as the establishment of a Registered Disability Savings Plan. Persons with disabilities may also receive tax relief for the cost of disability supports (e.g. sign language services, talking textbooks, etc.) incurred for the purpose of employment or education. If you or your dependents are disabled but do not have a T2201 Form, please provide details so we can explore whether you are eligible for special credits or benefits.
5. Are you the caregiver for any infirm family members? Did you provide in-home care for an infirm dependent relative?
6. If you have children up to the age of 17, have you received the Canada Child Benefit (CCB)?
7. Have there been any other significant life events in the past year, such as the death or impairment of a loved one? There can be tax planning opportunities.
8. Did you incur costs to access medical intervention required to conceive a child which was not previously allowed as a medical expense? Amounts may be claimed in respect of any such expense for the previous 10 years (if amounts were incurred in 2010, a claim must be made by the end of 2020).
9. Did you purchase a new home in 2020? If so, you may be eligible for the new residential property GST/HST rebate. Also, are you a first-time home buyer in 2020? A federal tax credit based on $5,000 (@15% = $750) may be available.
10. Have you spent more than 200 hours acting as a volunteer firefighter or a search and rescue volunteer? You may be eligible for a federal tax credit.
11. Have you made any contributions to a gifting tax shelter?
12. Did you receive any significant prizes or awards from your, or a related person's place of employment?
13. Did you receive a retroactive lump-sum payment over $3,000 (for example, spousal support)? In certain cases, some tax relief may be available.
14. Do you want your tax refund deposited directly into your account at a financial institution?
15. Do you authorize CRA to give your name, address, date of birth, and citizenship to Elections Canada to update the National Register of Electors?
C. Additional Information – New Clients Must Provide
All CRA correspondence for the past three years.
Details of previously claimed capital gain exemptions, business investment losses and cumulative net investment loss accounts.
A listing or copy of receipts for significant capital assets purchased previously, which are currently held.
Details of carry-forward amounts from previous years (ex. losses, donations, forward averaging amounts, RRSP).
D. Other
Instalments required for 2021? A Pre-Authorized Debit Arrangement is an online service-payment option which authorizes CRA to withdraw a pre-determined payment amount directly from a bank account on a specific date to pay taxes. This may help avoid penalties on late and/or missing instalment payments.
MyCRA mobile App – This web App allows you to access and view key portions of your tax information such as your notice of assessment, tax return status, benefit and credit information, and RRSP and TFSA contribution room.
Canada Job Grant – 2/3rds of certain employee training courses may be eligible for this grant. If interested in improving your skills, ask your employer about this opportunity.
CRA Online Services – Account Alerts – Individuals can register with CRA to be notified by email when CRA's record of an individual's address has changed, banking information for direct deposit has changed, or if mail sent by CRA was returned.
Additional provincial/territorial credits and programs may be available (such as the Ontario Seniors' Public Transit Tax Credit).
First-Time Home Buyer Incentive (FTHBI) – Broadly, first-time home buyers and those who have recently experienced a marriage or common-law relationship breakdown may be eligible to obtain 5% or 10% (newly constructed homes only) of the purchase price of a home under a shared-equity mortgage. The borrower(s) must repay the FTHBI (being 5% or 10% of the value of the property at repayment) at the earlier of the sale date or 25 years. Alternatively, the borrower may voluntarily choose to repay the full amount back at an earlier time without a pre-payment penalty. No partial payments are permitted. Access to the program is limited to those borrowers (all who are on title) whose total combined income is not greater than $120,000. The maximum home price depends on several factors, including the total combined income of all borrowers and the deposit on the property, however, in the most extreme cases, must be less than just over $500,000. To determine the maximum home price, based on your specific factors, go to https://www.placetocallhome.ca/fthbi/ eligibility-savings-calculator. The government has also recently announced that the program will be expanded.
Zero-Emission Vehicles – Individuals or businesses can receive a federal incentive of up to $5,000 when they purchase or lease a zero-emission vehicle. A listing of eligible vehicles can be found at https://tc.canada.ca/en/road-transportation/innovative-technologies/zero-emission-vehicles/list-eligible-vehicles-under-izev-program. Alternatively, certain zero-emission vehicles for business use may enjoy a temporary first-year CCA rate of 100%. A business can access only either the purchase incentive or the enhanced CCA in the first year.